The Benefits of Wearing Sunies Sandals: Stylish, Sustainable, and Comfortable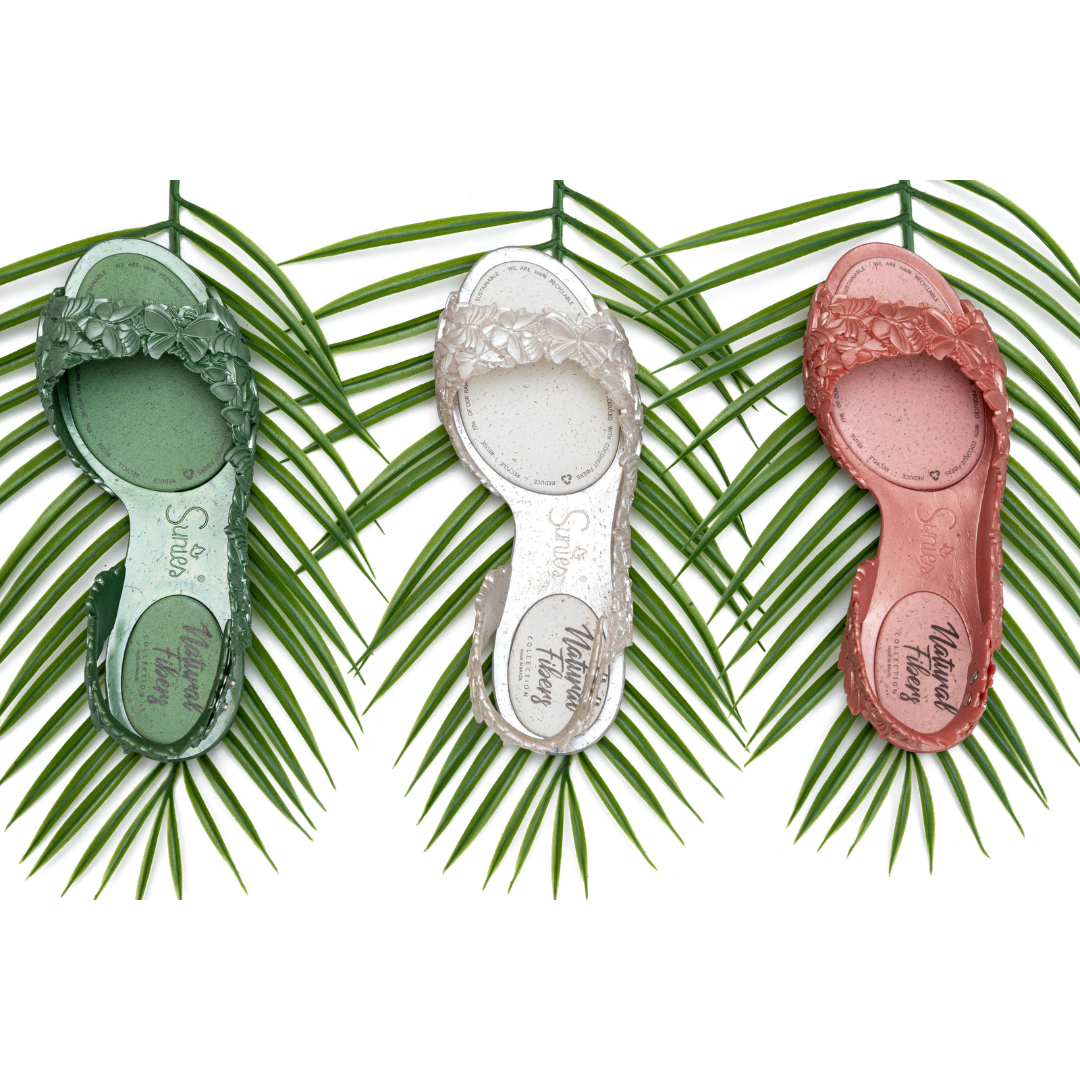 In a world where sustainability is becoming increasingly important, eco-conscious consumers are seeking products that not only look good but also do good for the planet. Sunies has emerged as a frontrunner in this movement. With a strong commitment to the environment and a focus on comfort and style, Sunies sandals offer a host of benefits that make them a must-have for anyone looking to make a positive impact on both their feet and the planet.
Environmental Impact
One of the most compelling reasons to choose Sunies sandals is the minimal environmental impact. At Sunies, sustainability isn't just a buzzword; it's a core value. Here's how Sunies is making a difference:
Sustainable Materials: Sunies sandals are crafted from bamboo fibers, a remarkable material that's lightweight, durable, and breathable. Bamboo is a star when it comes to sustainability. It grows rapidly and requires minimal water and pesticides to thrive, making it an eco-friendly choice. By choosing Sunies, you're reducing your carbon footprint.
Skin-Friendly Bamboo: Not only is bamboo kind to the planet, but it's also gentle on your skin. Sunies' bamboo fibers offer natural hydration and UV protection. These sandals are perfect for sunny days when your feet need a little extra care.
Hypoallergenic Comfort: Do you suffer from skin allergies or irritation? Sunies sandals are hypoallergenic, making them suitable for even the most sensitive skin. You can enjoy comfort without worrying about adverse reactions.
Coconut Benefits: Sunies goes the extra mile by incorporating coconut fibers and coconut oil into their sandals. These natural ingredients provide antibacterial and antimicrobial properties, ensuring your feet stay fresh and healthy. Plus, they contribute to skin moisturization, leaving your feet feeling pampered.
Comfort of the Sandals
Sunies sandals aren't just eco-friendly; they're also designed with your comfort in mind. Here's why they stand out in terms of comfort:
Water Resistance: Sunies sandals are carefully developed to be water-resistant. Whether you're at the beach, by the pool, or simply caught in the rain, your Sunies will keep your feet dry and comfortable.
Versatile Designs: These sandals are suitable for all occasions. From elegant nights out to casual hangouts with friends, you can trust Sunies to provide both style and comfort. They're even office-friendly, making them a versatile addition to your wardrobe.
Travel-Friendly: Are you a frequent traveler who prefers to pack light? Sunies are the perfect footwear solution. They're lightweight and compact, making them easy to pack without sacrificing comfort or style.
Materials Thriving Sustainability
Sunies' commitment to sustainability goes beyond the materials they use. Here's a closer look at the conscious choices made:
Natural Resources: Sunies sandals are made with 77% natural resources like bamboo fibers, sugar cane, coconut fibers, coconut oil, and salt. These renewable materials reduce the environmental impact of the manufacturing process.
Recyclable Vinyl-Flex: In addition to natural resources, Sunies incorporates a mix of recyclable Vinyl-flex into the sandals. This material is not only eco-friendly but also flexible and comfortable, ensuring your feet feel great all day long.
EVA-Foam Insoles: Sunies' insoles are made of EVA-Foam, providing a soft and comfortable step. This attention to detail ensures that every aspect of their sandals is designed for your comfort.
Hand Assembly: Sunies sandals are meticulously hand-assembled, with a keen eye for detail. This craftsmanship ensures that each pair meets the high standards Sunies strives for in a conscious and sustainable way.
100% Recyclable and Vegan: Sunies' commitment to sustainability extends to the entire lifecycle of their products. Their sandals are 100% recyclable, waterproof, and vegan, so you can enjoy your stylish footwear with a clear conscience.
Promoting Environmental Awareness
At Sunies, promoting environmental awareness is not just a slogan; it's a way of life. They take responsibility for sustainability at every stage, from development to production and disposal. Here's a glimpse into their sustainability cycle:
Development: Sunies invests time and effort into researching and developing sustainable materials. Their dedication to creating eco-friendly products is evident in their use of bamboo, coconut, and other natural resources.
Production: The production process at Sunies is aligned with eco-conscious principles. They use hand assembly to ensure quality and minimize waste. Their materials are carefully selected to reduce their environmental footprint.
Disposal: Sunies sandals are designed to be recyclable, ensuring that they don't end up in landfills. This sustainable approach helps close the loop and reduce waste.
Conclusion
Sunies sandals offer a winning combination of style, comfort, and sustainability. By choosing Sunies, you're not only treating your feet to the ultimate in comfort but also making a positive impact on the environment. With eco-friendly materials, water resistance, and versatile designs, Sunies sandals are perfect for any occasion. Moreover, their commitment to promoting environmental awareness sets a shining example for the fashion industry. So, step into a better future with Sunies sandals and enjoy the benefits of stylish, sustainable, and comfortable footwear. Your feet and the planet will thank you.
Check out the new collection here.