Enter the World of Conscious Shoes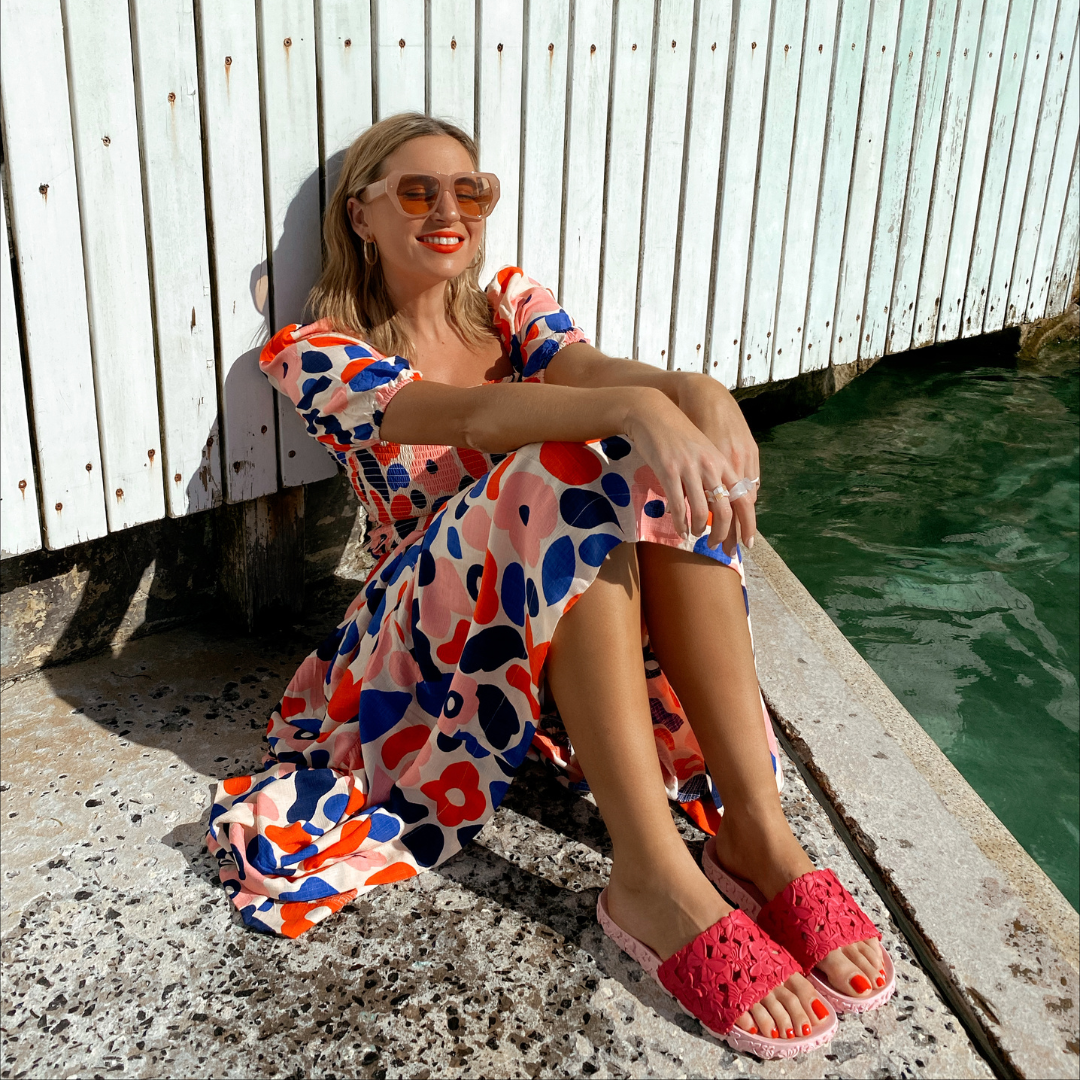 Enter the World of Conscious Shoes
Hey Sunies Sandal Lovers! 
Why not having energy for what's important?
In order to keep our focus on the big and wonderful things in life, it's a good idea to make the small things work as smooth as possible. Because while they seem small and not that important on their own, they tend to zap us of just a tiny bit of energy, and over time that tiny bit can accumulate. Like not finding a parking space, mislaying your keys and having a blister on your foot. 
We want to contribute to you having your head free for what is most important to you.
And while parking spaces and lost keys are not our specialty, we did put a lot of thought in keeping you free of blisters and solving other small bothers on the footwear front. Let's see if we managed to solve some of yours:
As soon as it's getting hot, my feet swell, and shoes are getting so uncomfortable.
This is something we are really proud of at Sunies: The material they are made of actually softens with rising temperatures.Yes, you read that right. The warmer it gets, the softer and more pliable your Sunies will become. They will give way to your swelling feet.
When going on vacation, shoes for all sorts of occasions take up way too much space and weight in my luggage: Flip-flops for the beach, pumps for going out, flat and comfy shoes that still look nice for city walks and museums, trainers for the morning run, slippers for the hotel room or the Airbnb.
(Sorry if the reference to going on vacation comes a bit early in the pandemic cycle for your corner of the world. There will be vacations and travelling again. And dreaming of something really nice like a beach holiday might actually fill up your tanks again!)
With Sunies, you'll still need to bring your trainers. But you can leave the other four at home, if you want. Sunies are comfy and soft enough for city walks, while still looking very "dressed". They are, essentially, beach shoes, and will protect your feet against too hot sand and sharp pebbles, but they take the personality change to "pumps for the nice restaurant" in stride. No waiter will notice. No other guest will look askance and think "beach shoes?!". Yes, we are sure. We tested this.  And finally, Sunies will easily double for your forgotten slippers – should they have some street grime on them, just give them a wash in the bathroom sink, pat them dry and you're good to go.
I love plastic shoes because they are really practical, but most of them smell like car tyres – and it takes weeks to wear off, if it ever does.
Customers have waxed poetic about how Sunies smell. Read it up. "Really nice smell", they are saying, or "A bit like lavender" – It's open to interpretation, but in any case it is not the vile plastic stink you have in mind. And they aren't classical plastic anyway – don't forget, they are made mostly from natural materials like coconut and bamboo fibres.  
Beach shoes often don't come off. They stick to your skin and you have to pry them off your feet which, frankly, hurts like hell.
Sunies don't. They are really easy to slip out of. We'd never want to hurt you.
Your Sunies Sandal Team
www.suniesandal.com