Things to know about Sunies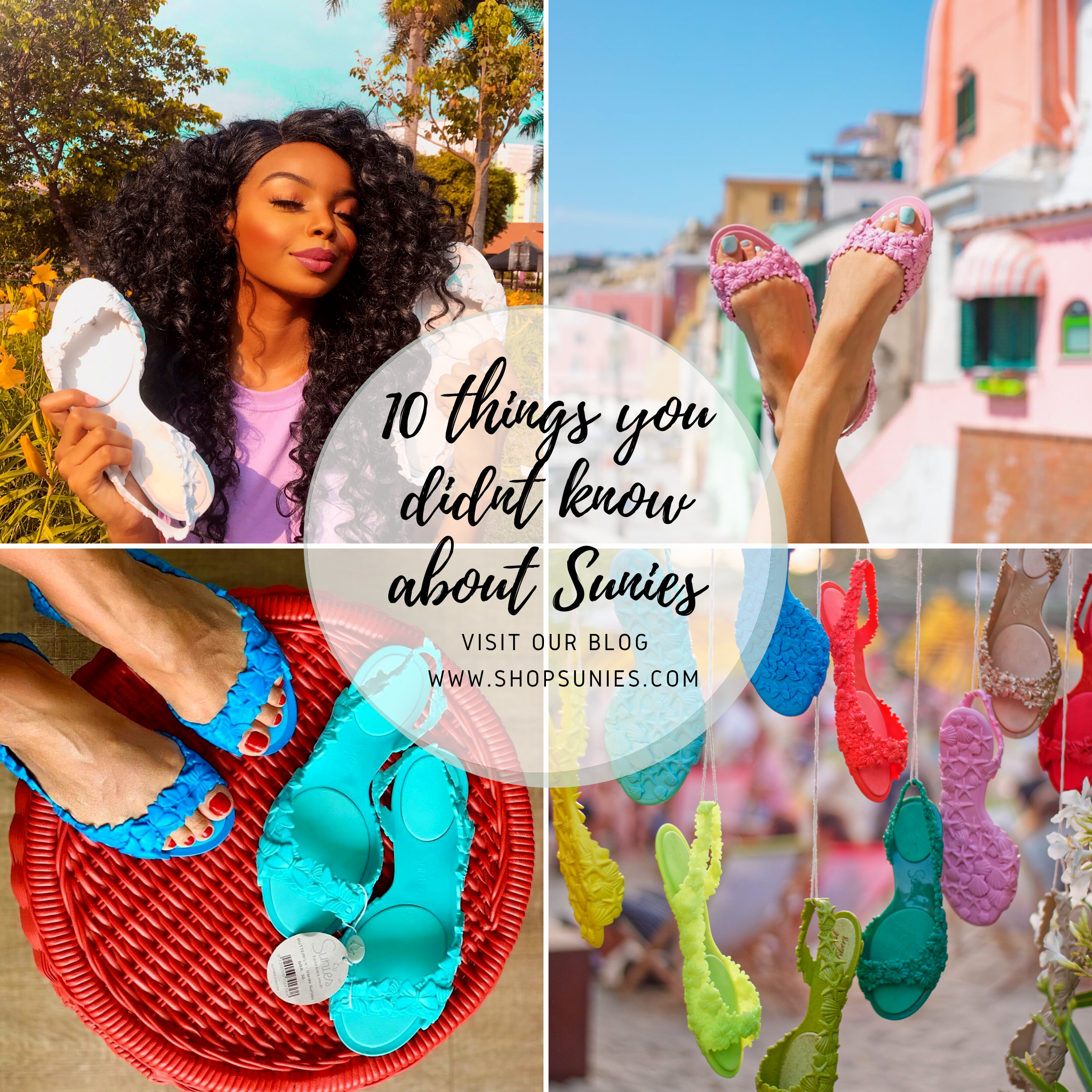 Curiosity may have brought you here to learn more about our company, get comfortable and enjoy these 10 things you didn't know about us:
1. Sunies is a female-founded multicultural startup based in Vienna, Austria

2. Our head office is in the district of Grinzing, surrounded by vineyards, and our branch office is located in Sao Paulo, Brazil
3. We strongly believe in female power and our team is 90% made of women from different cultural backgrounds (Austria, Mexico & Brazil), which makes us a strong and unstoppable multicultural team

4. Sunies sandals are made of 77% natural fibers (coconut, sugar cane and bamboo) 23% recycled PVC which makes them eco-friendly and sustainable 
We produce our shoes ethically in beautiful Brazil

5. It took two years of research and development to get the material just as we wanted it: soft, lavender-scented, waterproof, environmentally friendly, and recyclable

6. Sunies Sandals are available in 3 different designs and 16 colours
7. Our Sandals are certified vegan by PETA

8. When your Sunies have achieved their lifespan, you can send them to us and you will get a special discount for your next purchase, the return costs is on us.
9. Your old Sunies will be recycled into a new pair of Sunies

10. We are so excited because our new collection is ready to be launched in Spring-Summer 2021, as well as our kid's collection and new products!
We hope you have enjoyed some of the features that makes us as a company and stay tuned because we can't wait to share with you our new collections and products!
With love,
the Sunies team.
2 comments