Circular fashion, the latest fashion concept from Sunies Shoes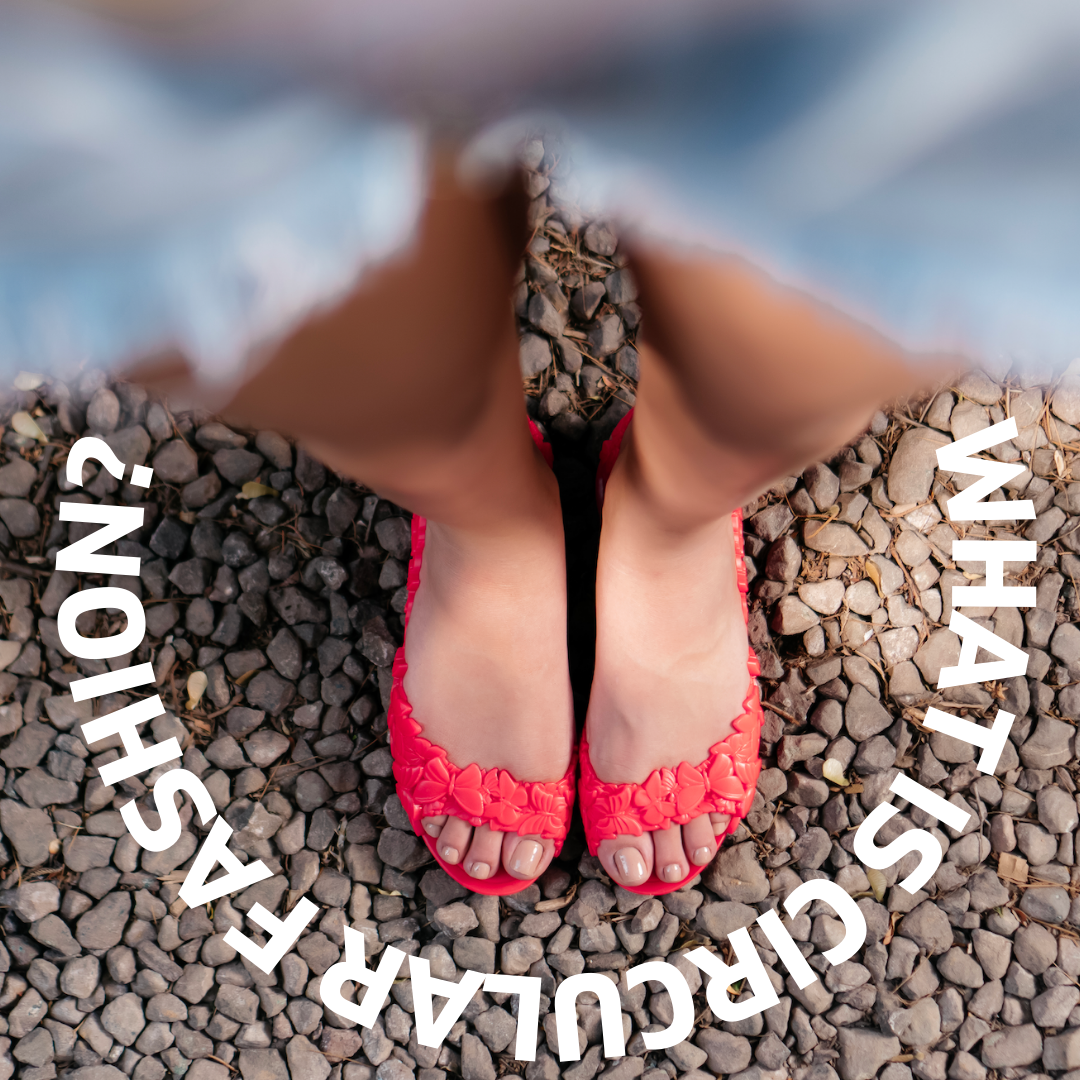 You may have heard about Circular fashion, the latest trend in the fashion world, it has become one of the the fashion's most embraced sustainability concepts.
And though seemingly just a new trend, circularity – in commerce and consumption – is (and should be) a given: an intrinsic feature without which nothing should or could be done.  
Buying things has never been easier: accessible, available, and cheap!
So cheap, in fact, that it has become easier to replace things than have them repaired. And the same is true for laptops and washing machines, as well as for pens, toasters, and even shoes!
The technical cycle of a man-made item has sadly been shrunk to a ridiculously brief life span.
However, recycling and reducing is no longer enough. Saving an item from the landfill does not mean less CO2 or fewer resources, since more and more new items are and will be produced and produced over and over again.
In a circular economy we apply our circular fashion concept, the biological cycle of a live being is emulated and the life of a product has a beginning, usage span, and an end. And then, it all starts from the beginning.
Circular Fashion, Consider Sunies.
They are made of 77% natural resources to start with. That means safe, non-toxic, environmentally friendly, but also, and perhaps even more importantly so, biodegradable resources. Which, in turn, means, those same materials can, and will be reused to make yet new wonderful slides and sandals, take a look at the chart below ⬇️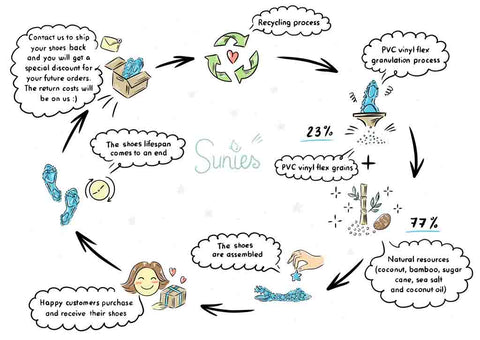 This model is not only economically sustainable, but really, really helps our environment! Less is produced, which means less gas is emitted, fewer raw materials are depleted, and already made resources are reused and reintegrated into new products.
About Sunies:
Sunies created the perfect eco-friendly shoes and Crossbody Bags Green made our of natural resources (77%) such as bamboo, sugar cane, coconut fibers, sale and recyclable vinyl flex grains (23%). The materials can he recycled in order to produce new shoes with the Sunies recycling program. One shoe all day! The design is specially made to bring practicality and elegance to daily activities.
A circular, conscious, truly sustainable business model.
Perfect gift for: vegan, cyclist, motorcyclist, eco minded and those who appreciated unique, stylish and concious accessory.
All our Crossbody Bags Green are made in Brazil and km 0, are created in respect of nature by recycling waste materials recovered near our laboratory and are absolutely vegan and cruelty free! 
Each of our creations is the result of research into aesthetics and functionality: we recycle with the desire to create something that is still usable over time and that reflects your aesthetic taste.

You can also follow us on shopsunies.com where you will find links to stay in touch with us on Instagram and Facebook.
We ship worldwide!
As beautiful as Sunies Shoes, with or Circular Fashion Concept!
If you know anything about Sunies shoes, you know we're committed to combine beauty and nature therefore, eco-friendliness and sustainability are our main core motivators.
Visit us on: